Chargement en cours...
100% Secure Booking, Best Rates Guaranteed, Instant Confirmation




Your Comfort, Our Services
The val sleeps in Orvault
The Bed and Breakfast Val Dort are located in ORVAULT, a few minutes from the ring road and 15 minutes from the historic center of Nantes.
We are in a quiet and green environment, close to the Cens Valley and its paths. The GR3 is nearby. Nantes Métropole public transport passes in our street (bus 79) and you can reach tram lines 2 and 3 in less than 10 minutes, by bus or by car, which will allow you to visit Nantes in peace. We are also just minutes from the main roads in Brittany towards Rennes or Vannes.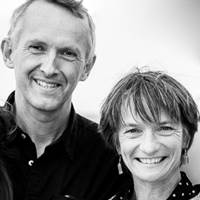 Marie Odile et Dominique LE RAY
Availability
Available
Not available
Unauthorized arrival